QUALITY MARKETING SERVICES & SOLUTIONS SERVICES & SOLUTIONS
Branding, also known as building a brand, includes a development plan, creating a brand identity (Brand Identity) and Brand Promote (Brand Marketing). Branding is extremely necessary for every business in reaching and making customers aware of the image, importance and value of a brand.

At M&M Communications, we provide customers with solutions and strategies on branding from the total to details to create uniformity for the brand in terms of language, images, colours, experiences, messages,... From there, giving customers different and outstanding values in the market.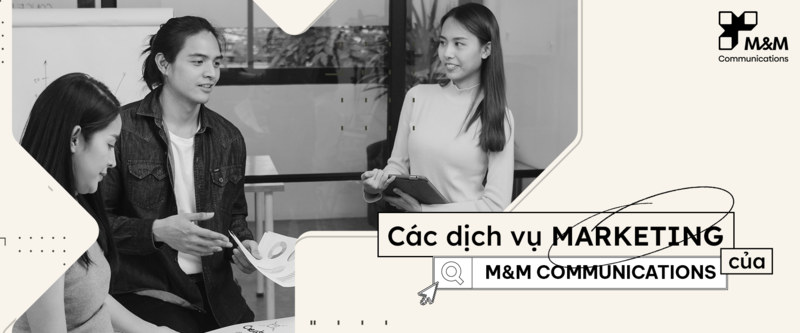 M&M Communications Marketing Services
Branding Identity

Concept Development

Media Publication

Packaging Design

Website

UX/UI

Key visual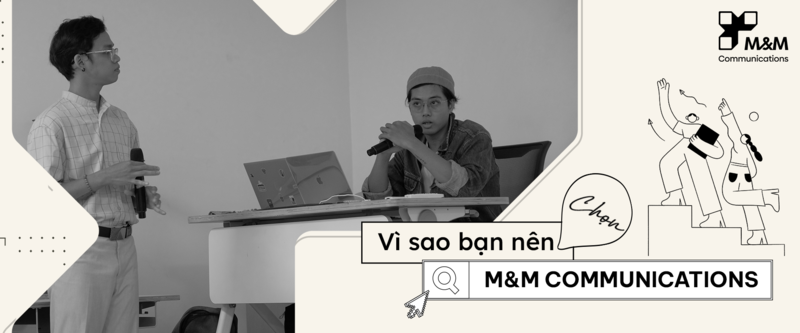 Why M&M Communications?
High-efficiency
M&M Communications has a young, dynamic, enthusiastic and professional team that helps businesses research, evaluate and come up with the most suitable marketing strategies to develop and promote their products and services.
The effectiveness is assessed through the brand coverage and the outstanding growth in the revenue of the business.
Catch the market trend
In the age of technology, the explosion of information and the constantly changing in users' trends make it difficult for SMEs to keep up with trends.
We can help you analyze and capture trends, innovate your brand image, identify your brand and products to reach users more easily and friendly.
Cost Optimization
Understanding the importance of costs that businesses need to spend to invest in a certain area, we offer cost-effective packages that fit within the budget of each business.
This helps businesses save time and costs in recruiting and training an in-house Branding team if not really needed.
Limit risk
The services that M&M Communications provides will help businesses minimize the risk of executing unsuccessful campaigns. Teams with expertise and practical experience in many different industries will help businesses deploy marketing campaigns in the most effective way.
Therefore, businesses will have more time and enthusiasm to properly focus on developing the quality of their products and services.
Contact M&M Communications for advice and provide suitable prices to building and developing your brand!
Information form: CLICK HERE